Revolutionising healthcare
Who we are and what we stand for
With over 100 million tests sold worldwide, Newfoundland Diagnostics is a market-leading provider of medical devices and diagnostic tests, predominantly self-use/at-home lateral flow test kits. We have also partnered with Acon Biotech to become the UK distributor of the Flowflex SARS-CoV-2 (Covid-19) test.
With an aim to make high quality healthcare products more affordable and accessible to everyone, we offer tests for a wide range of illnesses and diseases, including cancer markers, fertility checks, and blood tests for intolerances and deficiencies.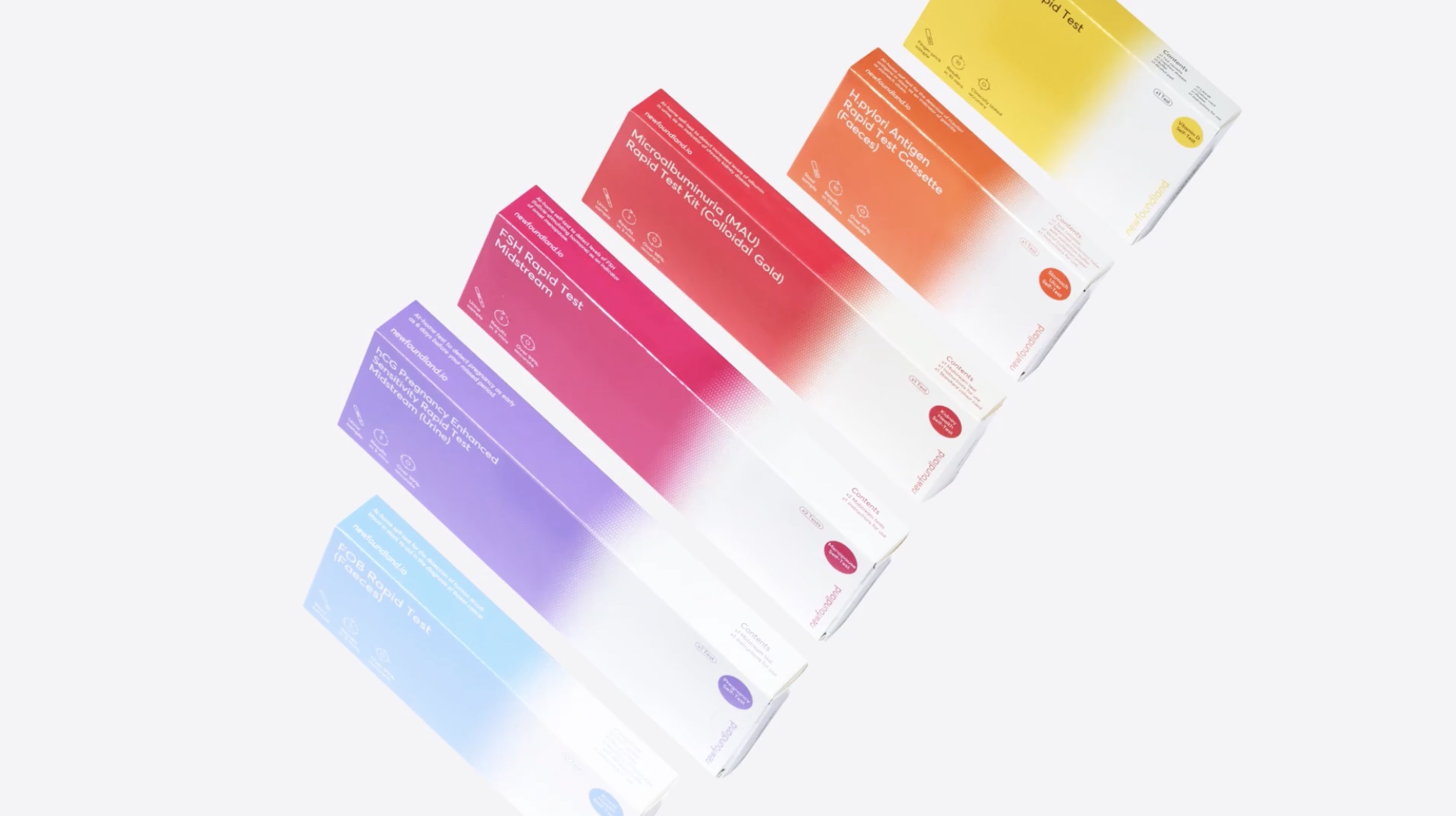 Our goal is to empower people to take control of their own healthcare through proactive and preventative testing: knowledge is power! You should be able to manage your health on your own terms, and that's why our tests are designed to be taken at a time that suits you and in the comfort and privacy of your own home, without the need to wait for an appointment.
Fast results that are clearly and easily interpreted facilitate accurate and early diagnoses, allowing people to seek medical advice and treatment sooner than they otherwise may have done.